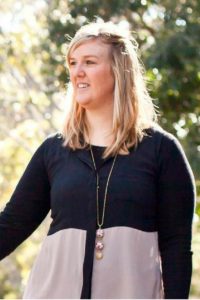 Im always up for a challenge, and someone set me a challenge….. to start a blog!! My first ever blog post, what an earth does one write……… So here goes.
Little did I know at the time, but my floral journey started many moons ago in Mum's lush garden, on a farm in rural south Taranaki. Fast forward 10+ years and I found myself at a study pathway either a Diploma in Culinary Arts or Certificate in Floristry. I chose Culinary Arts simply because it was something I could travel with and travel I did! I started off in a Melbourne restaurant followed by close to three years at luxury five star resort Lizard Island on the Great Barrier Reef, Far North Queensland. I then ventured further and did two superyacht seasons in the South of France and a ski season running a 10 person chalet in the small mountain village of Le Praz (1330) Courchevel. This is were Kiwi girl meets Far North Boy in a French ski resort….. the rest as they say, is history!
Fast forward a few more years and another door opened for me. It was inevitable it was always going to happen and I leapt at the opportunity (which I will be forever grateful for) to operate my very own florist business from home with a 10 month old toddler in tow! Its a challenge, everyday is a challenge and without my supportive husband, family and friends I wouldn't be living the dream. To provide our local community and surrounding areas with fun, fresh, funky and affordable bouquets and arrangements for any occasion.
Im often asked the question "what is your style?" What is my style? I make my style your style, personally tailored to suit the recipient and the occasion. If I were to gift myself a bouquet it would go a little something like this….. Classic white and green blooms, lush textured foliage and crisp white wrap. In chef terms…. thats simple, clean, fresh and effective.
Challenge accepted and completed, that wasn't so bad after all! Keep an eye out both our Facebook and/or Instagram there is so much more to come on the Fresh Flowers Kaitaia journey and I look forward to sharing it with you all.
Nicola x